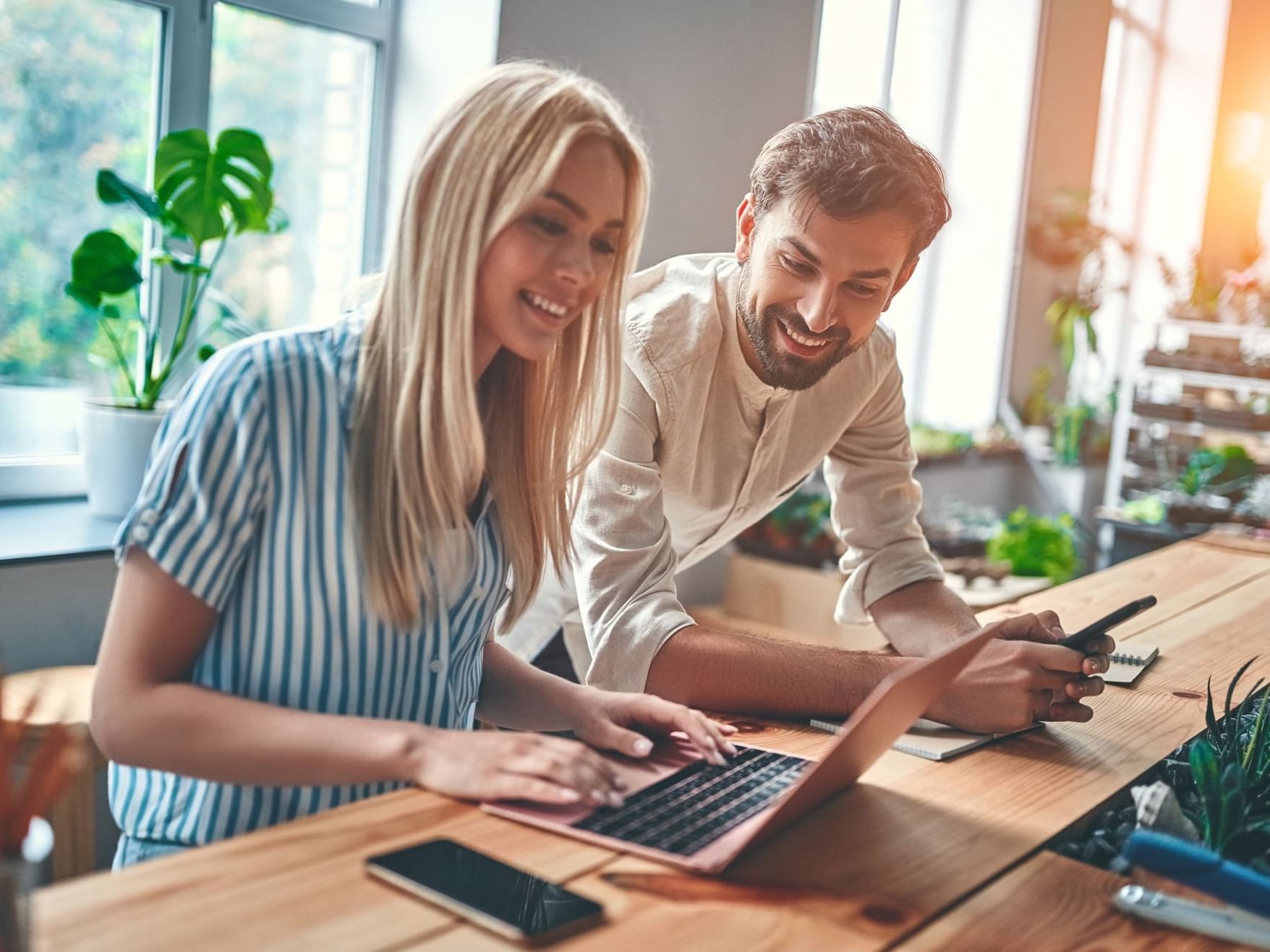 These companies that are going 100% telecommuting
Telecommuting has never been more popular than in 2020. This work organization, still unknown to most people not so long ago, has become in a few months the norm. Imposed by governments and companies, telework has been tested during the crisis, highlighting the many advantages of this way of working for employees and companies. So much so that this model, already in full expansion for several years, continues to gain ground and is now preparing to reshuffle the cards of the real estate market. Small and large companies alike are choosing to keep the habits they developed in the past and some are even considering 100% teleworking. What are their motivations? How do their employees live the situation?
Telework as a performance model
To say that telecommuting is new in the real estate landscape would not be entirely true. However, before the crisis, it was only favored by employees of start-ups and small and medium-sized companies, who saw in this way of working a vector of social link and professional network building; as well as by large groups willing to encourage their employees to work in project mode. Telework also had a modern and innovative image, allowing companies to work on attracting and retaining talent. Today, it is more focused on the flexibility and agility that everyone wants. For the company, the development of telework means rethinking its real estate strategy and its leases, in favor of a more flexible and less expensive organization.
In addition, many studies demonstrate the relevance of telework in companies, as it would be a vector of greater productivity. Indeed, a recent survey conducted by the Harvard Business School and New York University shows that employees who telecommute all or part of their activity, would spend 48.5 additional minutes per day to perform their duties.
Towards a better personal and professional balance
According to a survey conducted by Opinionway for Jouve in June 2020 , 63% of teleworkers believe that they save travel time, 44% believe that they are better organized in their daily life, and 38% believe that they have more control over their food budgets. Thus, 88% of the people questioned consider the experience satisfactory and more than 9 out of 10 employees would like to repeat it a few days a week (51%).
According to Malakoff Mederic Humanis, employers also agree that teleworking improves the work/life balance (93%), improves the quality of life at work (88%) and increases autonomy (86%). They also believe that teleworking contributes to the empowerment (85%) and commitment (75%) of their employees
Discover the coworking spaces available in Paris
Why choose 100% telework?
Telework would be a virtuous model in many ways. Made possible thanks to the development of digital tools and the implementation of a controlled organization, several companies are adopting this full-time organization model.
It is true that there are still not many companies that have adopted telework, but the model is growing. The company Gitlab has even made it its hobbyhorse and is now looking to emulate it. This company, militant of telework, has just published a public guide, the remote book, to evangelize and accompany the companies which would like to launch in the 100% telework .
Entrust us with your search for tailor-made offices
Today, this organization is no longer reserved for start-ups and SMEs, as Facebook founder Mark Zuckerberg insisted last May that it was now impossible to go back to pre-crisis working conditions. Telecommuting must become the new norm.
If today, 95% of the company's employees are teleworking, Facebook wants to become the most innovative company on the issue of teleworking and plans to put half of its 45,000 employees in full remote permanently within 5 to 10 years. Mr. Zuckerberg confided to the columns of Le Monde last May "We're not doing it because employees are asking for it, but because we're here to serve the world, and our community, and unlock as much innovation as possible."In 2020, it's easier to move bytes than atoms, so I'd rather have our employees teleport via video or reality.I'd rather have our employees teleporting via video or virtual reality than stuck in traffic jams polluting the environment.
This announcement is in line with those of Twitter and Le Square, which have also adopted telework "ad vitam aeternam".
In France, the automotive group PSA also claims to want to make telework a norm and on-site work an exception. The same goes for the pharmaceutical company Novartis, which is currently negotiating with the unions to introduce massive teleworking for employees who want to work in its French subsidiary.
Only time will tell if this extreme organization will remain viable for companies and their employees. And what if agility lay in alternating work modes and spaces?
Meeting room layout: the Ultimate Guide

28/11/2023

Meeting room layout: the Ultimate Guide

Need to furnish your meeting room, but wondering where to start? We'll guide you through the best layout practices, from furniture selection to layout, to create a productive space for your teams!

10 hacks for greener offices

20/11/2023

10 hacks for greener offices

Want to showcase your CSR commitments and sustainable development approach? Here are 10 hacks for greener corporate offices.

What are the different types of commercial lease?

07/11/2023

What are the different types of commercial lease?

To choose the ideal commercial lease, you need to be familiar with all the different types of commercial leases: 3-6-9 lease, derogatory lease, construction lease...